Vermont Business Magazine On June 10, 1918, Putnam Memorial Hospital, now known as Southwestern Vermont Health Care (SVHC), opened to patients. A century later that 30-bed hospital has grown into one of New England's leading rural healthcare systems. "A hundred years of caring for generation after generation in Bennington County and beyond is certainly a milestone worth celebrating," said Thomas A. Dee, FACHE, SVHC's president and CEO "Equally worthy of celebration is what SVHC is today—one of the best and most innovative community health care systems in the region—and how we are growing our services to meet the needs of the future."
Several recent achievements attest to Dee's claims of frontrunner status. Southwestern Vermont Medical Center (SVMC) has been designated four consecutive times as a Magnet Center for Nursing Excellence®. SVMC's Transitional Care Nurse Barbara Richardson, RN, was named the 2016 Magnet Nurse of the Year, and in 2017, the hospital won the Magnet Prize—given to only one hospital worldwide each year—for its Transitional Care Nursing program. SVHC is accredited by the Joint Commission and recognized as a Top Performer on Key Quality Measures®. In addition, the health system received workplace honors from both Vermont Business Magazine and Becker's Hospital Review. This fall the Centers for Living and Rehabilitation earned the prestigious five-star rating from the Centers for Medicare and Medicaid Services.
To celebrate its centennial, SVHC is proud to announce its schedule of special events for the whole community.
In February 2018, SVHC will release A Century of Caring, a commemorative book covering 100 years of hospital history, and open a historical exhibit in cooperation with The Bennington Museum. The public is welcomed to view the exhibit and others at the Bennington Museum free of charge on Saturday, February 3. 
The Centennial Gala is scheduled for June 9, the eve of the hospital's 100th birthday, at the Hubbell Homestead at Colgate Park in Bennington.
Centennial Community Day is a free event for all ages planned for June 10, 2018. The event will feature 1918-inspired games, kids' activities, entertainment, and a road race. The day will also include annual events like the Heart Hike, Cancer Survivors Day, and the Cancer Center Community Crusaders Day of Celebration.
In October, clinical leaders from around the country will be invited to a telemedicine conference called Telemedicine Reverse Innovation. The conference will be hosted by Southwestern Vermont Health Care and Dartmouth-Hitchcock.
In addition, each of the SVHC Foundation's annual events—Masters in the Mountains and The Jingle Bell—will be enhanced for the Centennial.
"All year we will be honoring our past but also turning our attention to the future," Dee said. "We've inherited a tremendous legacy, and it's our responsibility to extend it by achieving an even higher standard of excellence for many years to come."
About SVHC: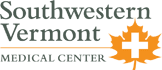 SVHC is an integrated health system serving Bennington and Windham Counties in Vermont, eastern Rensselaer and Washington Counties in New York, and northern Berkshire County in Massachusetts. SVHC consists of Southwestern Vermont Medical Center (SVMC), the Southwestern Vermont Regional Cancer Center, and the Centers for Living and Rehabilitation in Bennington; SVMC Northshire Campus in Manchester, SVMC Deerfield Valley Campus in Wilmington, Mountain Medical at the base of Mount Snow in West Dover, SVMC Pownal Campus in Pownal, and the SVHC Foundation. SVMC's multispecialty medical group is operated in partnership with Dartmouth-Hitchcock Putnam Physicians and provides a wide range of primary and specialty care to the region. To learn more, visit svhealthcare.org. For news and updates, follow us on facebook.com/svmedicalcenter.
Southwestern Vermont Health Care complies with applicable Federal civil rights laws and does not discriminate on the basis of race, color, national origin, age, disability, or sex. Language assistance services, free of charge, are available at 1-800-367-9559.
Source: BENNINGTON, VT—December 13, 2017—SVHC svhealthcare.org/100